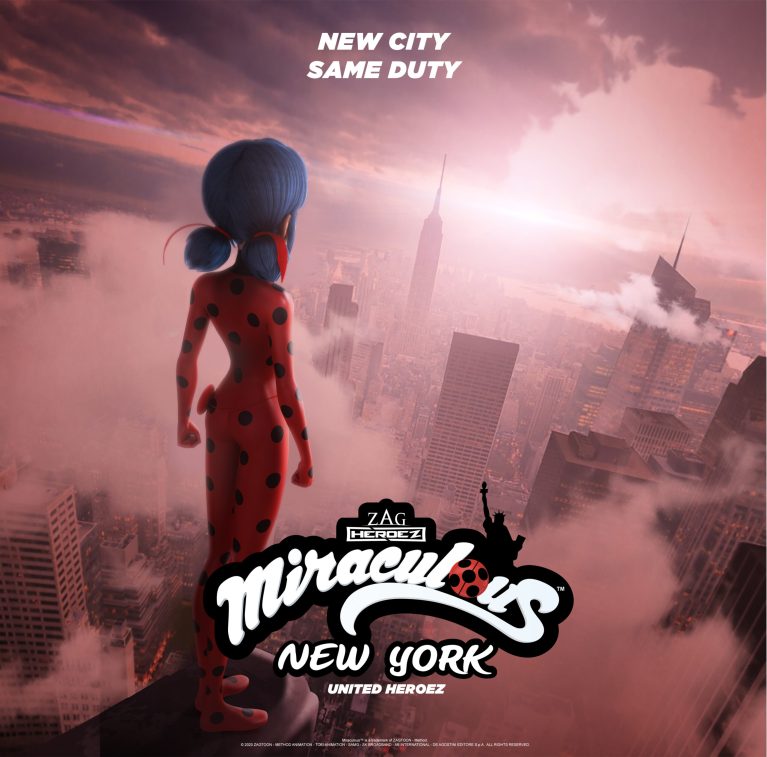 BROADCAST
26.09.2020
Special episode Miraculous World : New York (animation)
Score by Matteo Locasciulli & Sylvain Goldberg 
Matteo Locasciulli composed with Sylvain Goldberg the score of the animated movie
Miraculous World: New York, United Heroez
". 
This "special" is an episode of the worldly known
Miraculous : Tales of Ladybug & Cat Noir.
A show tracing
the adventures of two middle schooler, chosen to save the world from bad forces turning into superheroes : Ladybug and Cat Noir. 
An exclusive broadcast tomorrow morning on
Disney Channel
à 9h20. 
A production Studio Zag.