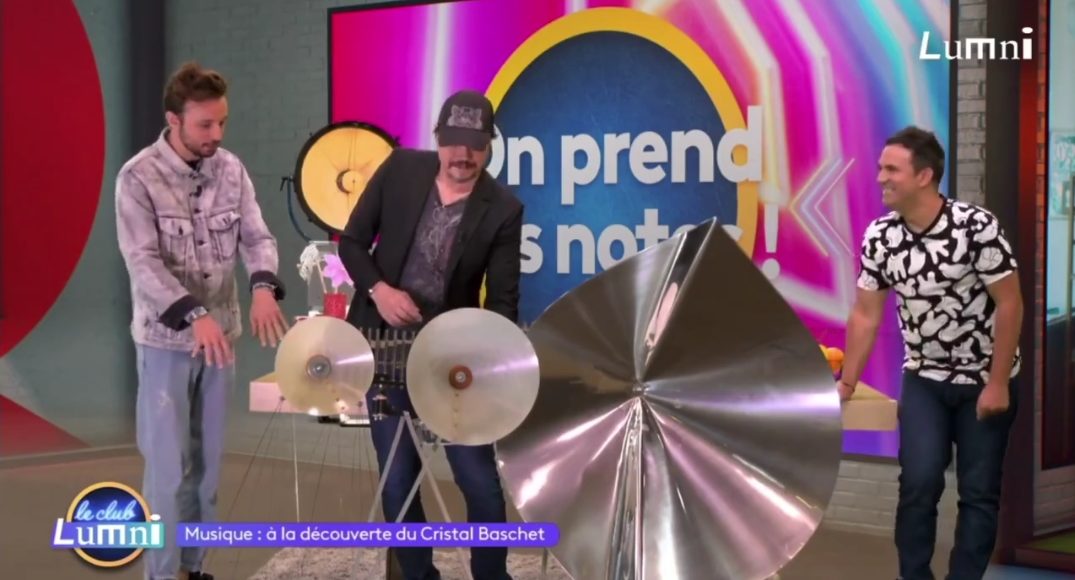 VIDÉO
04.09.2020
Discovering the Cristal Bashet
Marc Chouarain 
In Friday September 4th's show , the host Alex Goude and the Club Lumni team asked Marc Chouarain to present the kids the Cristal Baschet. This rare instrument (there are only around sixty different kinds in the world) was created in 1952 by the scientific brothers François et Bernard Baschet. 
By rubbing the metallic rods with moist fingers, the sound is released by the different metallic cones composing the instrument.
Watch the presentation on
France TV
.